Spoilers Ahead, You Sure Wanna See Them?
The content below contains major unmarked spoilers. Don't say we didn't warn you, Captain~
Where's the Rest?
This article is a
stub
. You can help Honkai Impact 3 Wiki by
expanding it
.
Natasha Cioara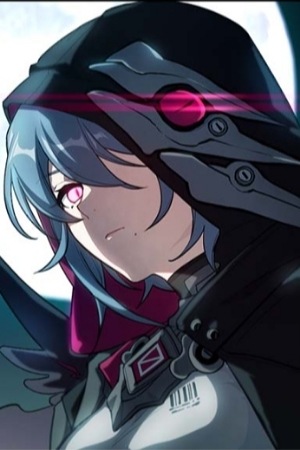 Voice Actors
Appearances
Raven was originally named Natasha Cioara and was born in Siberia. Following the Second Honkai War in which she gained strong Honkai resistance, she was selected by the Gray Serpent and was forced to leave her brother behind. Natasha received training and became a mercenary subject to the World Serpent.
Appearance
[
]
Personality
[
]
History
[
]
Second Eruption
[
]
In 2000, when the core of Herrscher of the Void was out of control, a huge amount of Honkai energy overwhelmed the entire Siberia and caused its people to become corrupted. Thanks to the sacrifice of Cecilia Schariac, most people, including Cioara and her brother, have survived under the protection of the Holy Blood of Schariac. However, Cioara gained resistance to Honkai and was taken away by the Gray Serpent, and was trained as a combatant of World Serpent. Her appearance underwent many changes during that time and she'd be given the codename "Raven".
Creating the Roost
[
]
After the Third Honkai Eruption in 2014, Raven found some children with incomplete stigmata marks in the ruins of Nagazora. She taught the children how to survive in the rubble, and they called her "sensei". Every month or 2, Raven would return to Nagazora with supplies and medicine, and tell them to live well. The children couldn't survive in the safe, outside world where Honkai levels were much lower due to their incomplete stigmata and Raven would be spending years planning where to move them.
Story
[
]
London Holiday
[
]
In 2015, she went to London with the Jackal to prevent Otto and his team from obtaining 2nd Divine Key.
However, Jackal ended up being directly confronted by Otto and Raven had no choice but to use 3rd Divine Key to destroy Otto's avatar and help Jackal escape. They eventually returned without success as Schicksal would lay their hands on the 2nd Divine Key.
[

]
Click anywhere on the headers to expand or collapse sections.
St. Freya
Schicksal
Anti-Entropy
World Serpent
MOTH
Honkai
Others
References
[
]