Rin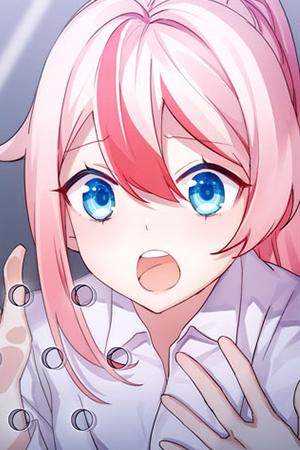 Appearances
Rin was Sakura (Previous Era)'s younger sister and the first known host of Herrscher of Corruption.
Appearance
[
]
Personality
[
]
Manga Story
[
]
Divine Key
[
]
Herrscher-level Honkai readings were found inside a civilian girl called Rin. Rin was decided to be kept inside a small room, reminiscent of a prison cell, inside a MOTH base. She wasn't allowed outside or to return to her family, because of the danger she possessed to the remaining humans.
She was ultimately killed by the guards inside the base who disobeyed Dr. MEI's orders not to harm her. Newborn hatred towards the people who killed her was enough to awaken the dormant Herrscher, later known as the Herrscher of Corruption.
[

]
Click anywhere on the headers to expand or collapse sections.
St. Freya
Schicksal
Anti-Entropy
World Serpent
MOTH
Honkai
Others
References
[
]