Party's Over, Back to Sleep... ZZZ...
This page contains content that is no longer available. It may or may not return in the future but its return, at least in its original form, is highly unlikely.
The Crimson Illusion
Duration
May 25, 2018 ~ Jun 01, 2018
Notable Rewards

That repulsive fox, it has tormented Yae Sakura for far too long, trying to invade her body... Captain, we need your help in order to help Yae Sakura defeat Hellmaru!
Details
[
]
During the event period, clear stages to receive HOLA Treasures! Special rewards will drop the first time you clear a stage. Captains may enter Hellmaru stage 2 times per day, so be sure not to miss it!
After the event is finished, all Captains will be ranked according to the scores that they received from the stage. The higher your ranking, the better the rewards! The rewards will be released within 48 hours after this event ends. Please see the image below for more reward details: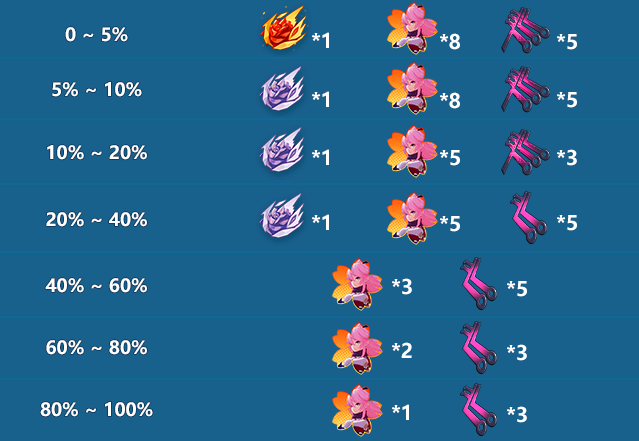 Stage scores will be based on the time taken to clear the stage, the boss's remaining HP, amount of hits received, and number of times your combo was interrupted.
This challenge stage requires Captains to be Lv.15 or above to participate.
You shall be punished, stinky fox! =x=